May 2015 | Craryville, NY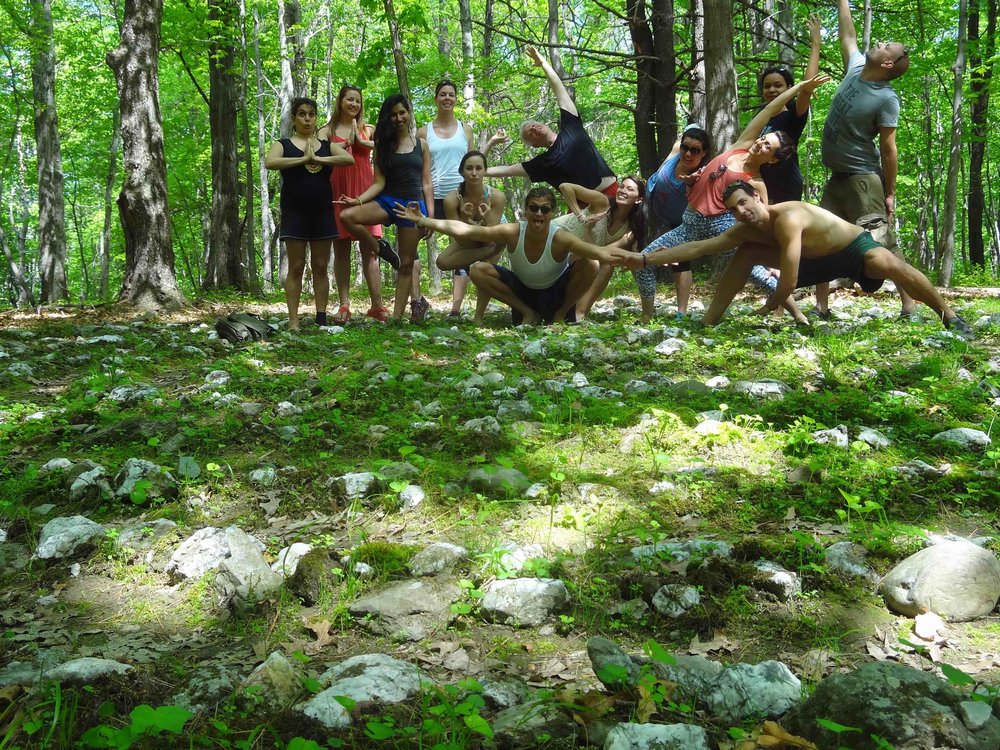 Pumpkin Hollow Retreat Center
It was time to give our community another opportunity to "Disconnect to Reconnect" within our infamous Digital Detox. After doing our research we took a chance and are so glad we booked with Pumpkin Hollow Retreat Center. What a special place! Mountains of lush forest, streams, waterfalls and the tranquility of being in nature made this experience one that our group will never forget.
Throughout the long weekend we connected on all levels. Ourselves through various yoga practices, meditations, Laughter Yoga, workshops and other fun and intentional modalities. We took in the serenity and the silent wisdom of nature by hiking and meditating with Mother Nature. And as always we kept the group super tight and witnessed the formation of new friendship.
Our Digital Detox experience has always proven to be a great way to connect to all things. By letting go of our often bothersome technology for a few days or at the very least significantly reducing its infiltration into our lives, opens seemingly a whole new world that much of humanity has forget. It is beautiful to witness our community fall into themselves, nature and others when technology is tucked away for a few days. We always ask one simple question when offering this type of retreat. "Are you in control of your technology or is your technology in control of you...?" Maybe its time for you to check in with that and if you have trouble answering and need help figuring where you are in the digital age, step away and join us next time.
And last but not least, an abundance of thanks to Pumpkin Hollow; Caroline, Loren and their team of volunteers for making this retreat a memorable experience.